The Notice of AGM is also posted on the front page of the website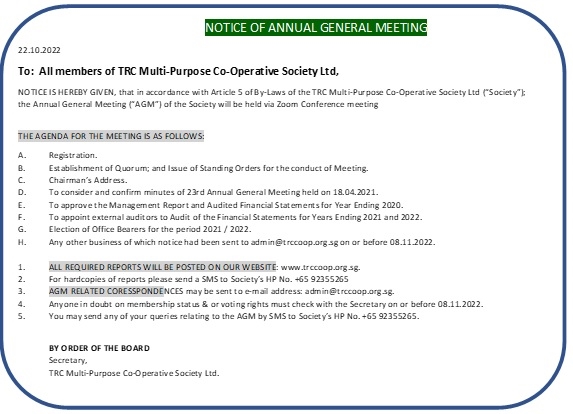 Verification of Personal Particulars and Contact Information
The Society wishes to update your personal particulars and contact information.
Our staff will contact you by the last phone number or e-mail address that has been registered with us.
You may assist us by sending us your Name, Mobile Number and Email contact address to us./p>
Our e-mail contact is admin@trccoop.org.sg. Our mobile number for sending sms is 92355265.